G.I. Joe Adventure Team Uniform Sets
Here, I'll list all the sets that Joe could get a uniform out of. If I have the set personally, it will have a link to a page displaying that set on one of my figures. These pages will also list what equipment Joe should have and when I don't have it, I'll let you know so you can trade it to me. I use Derryl DePriest's book as my guide so any listings will most likely be a direct lift from his research. If you have a good picture of some set that I don't have, please let me know and I'll add it. I will of course credit your collection with the picture. Also, if you think I missed one, please let me know that as well.
All sets displayed on this site are on individual figures. No figures are double dressed or displayed in more than one outfit. This is why I have no space in my Joe room.
1970 Series
Secret Mission to Spy Island - 1970-1973, 1975
Danger of the Depths - 1970-1975 NEW 16 March 02 Updated 13 Aug 12
Hidden Missile Discovery - 1970-1973
Eight Ropes of Danger - 1970-1974
Fantastic Freefall - 1970-1974
Flying Space Adventure - 1970 Only NEW 16 March 02
Fight for Survival - 1970 Only NEW 16 March 02
Capture of the Pygmy Gorilla - 1970-1975
Secret of the Mummy's Tomb - 1970-1974, 1976 NEW 13 Aug 12
Shark's Surprise - 1970-1974 NEW 13 Aug 12
Spacewalk Mystery - 1970 Only NEW 16 March 02
Super Adventure Set (SEARS) - 1970 Only
1971 Series
Search for the Stolen Idol - 1971-1975 NEW 13 Aug 12
1972 Series
Missile Recovery - 1972-1975
Radiation Detection - 1972-1975
High Voltage Escape - 1972-1975
Volcano Jumper - 1972-1975 NEW 13 Aug 12
Aerial Recon - 1972-1976 UPDATED 4 Sep 12
Demolition - 1972-1973, later Dangerous Removal - 1974-1975
Karate - 1972-1973 NEW 19 Dec 12
Infiltration - 1972 Only NEW 13 Aug 12
Emergency Rescue - 1972-1975 NEW 04 March 02
Secret Agent - 1972-1975 NEW 04 March 02
Recovery of the Lost Mummy - (SEARS) 1972 Only
1973 Series
Desert Survival - 1973-1974 NEW 04 March 02
Dangerous Mission - 1973-1976 NEW 04 March 02
Fight for Survival - 1973-1976 NEW 04 March 02
Secret Rendezvous - 1973-1975 NEW 04 March 02
Hidden Treasure - 1973-1975 NEW 04 March 02
Copter Rescue - 1973-1976 NEW 05 March 02
Secret Mission - 1973-1974 NEW 05 March 02
Dangerous Climb - 1973-1976 NEW 05 March 02
Jungle Ordeal - 1973-1976 NEW 05 March 02
Winter Rescue - 1973 Only NEW 05 March 02
Desert Explorer - 1973-1975 NEW 05 March 02
Undercover Agent - 1973-1975 NEW 13 Aug 12
Search for the Abominable Snowman (SEARS) - 1973 Only
Mystery of the Boiling Lagoon (SEARS) - 1973 Only
1974 Series
Photo Recon - 1974-1975 NEW 05 March 02
(That's it for '74)
1975 Series
Secret Courier - 1975-1976 NEW 20 March 2002
Thrust Into Danger - 1975 Only NEW 13 Aug 12
Long Range Recon - 1975-1976 NEW 20 March 2002
Green Danger - 1975-1976 NEW 20 March 2002
Buried Bounty - 1975-1976 NEW 20 March 2002
Diver's Distress - 1975 Only NEW 20 March 2002
Danger Ray Detection - 1975-1976
Night Surveillance - 1975-1976 NEW 13 Aug 12
Shocking Escape - 1975 Only
Raging River Dam-Up - 1975-1976 NEW 20 March 2002
Jettison to Safety - 1975-1976
Mine Shaft Breakout - 1975-1976
Revenge of the Spy Shark - 1975-1976 NEW 13 Aug 12
Black Widow Rendezvous - 1975-1976 NEW 20 March 2002
Peril of the Raging Inferno - 1975 Only NEW 4 Sep 12
Attack at Vulture Falls - 1975 Only NEW 13 Aug 12
Jaws of Death - 1975 Only
Sky Dive to Danger - 1975-1976 NEW 13 Aug 12
Atomic Man, Race for Recovery - 1975-1976 NEW 14 Aug 12
Atomic Man, Fangs of the Cobra - 1975-1976 NEW 14 Aug 12
Atomic Man, Special Assignment - 1975-1976 NEW 14 Aug 12
Atomic Man, Secret Mission - 1975 Only NEW 14 Aug 12
Atomic Man, Dive to Danger - 1975 Only
Atomic Man, Challenge of the Savage River - 1975 Only NEW 14 Aug 12
Atomic Man, Command Para-Drop - 1975 Only
Atomic Man, Secret Mountain Outpost - 1975-1976 NEW 14 Aug 12
Trouble at Vulture Pass (SEARS) - 1975 Only
Trapped in Coils of Doom (SEARS) - 1975 Only
1976 Series
Magnum Power - 1976 Only
That wraps it all up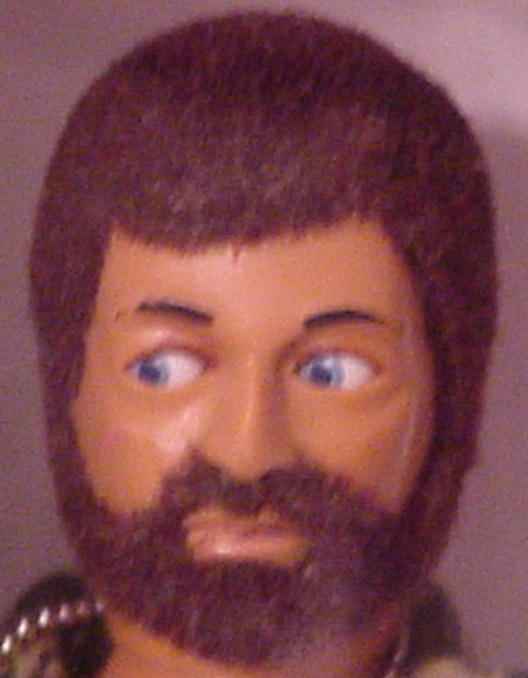 Go Back to My Collection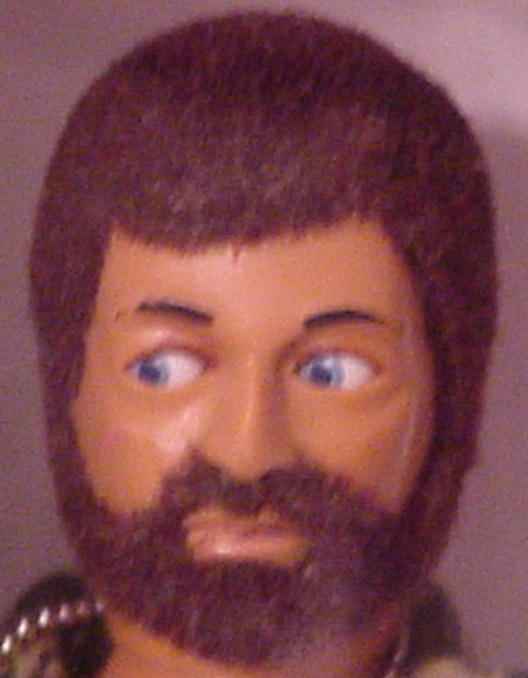 Go Back Home