OPERATION ENDURING KARMA
(Also Known as Free Stuff 2)
Giving away more free stuff to get in better spirits. My foul mood is your gain. No, I won't be giving away stuff everytime I get in a pissy mood, but this time I am.
Here is what the winners are getting a piece of this time. All Joe stuff. No Knock-offs. This isn't my top shelf stuff, but I don't think anyone is going to complain.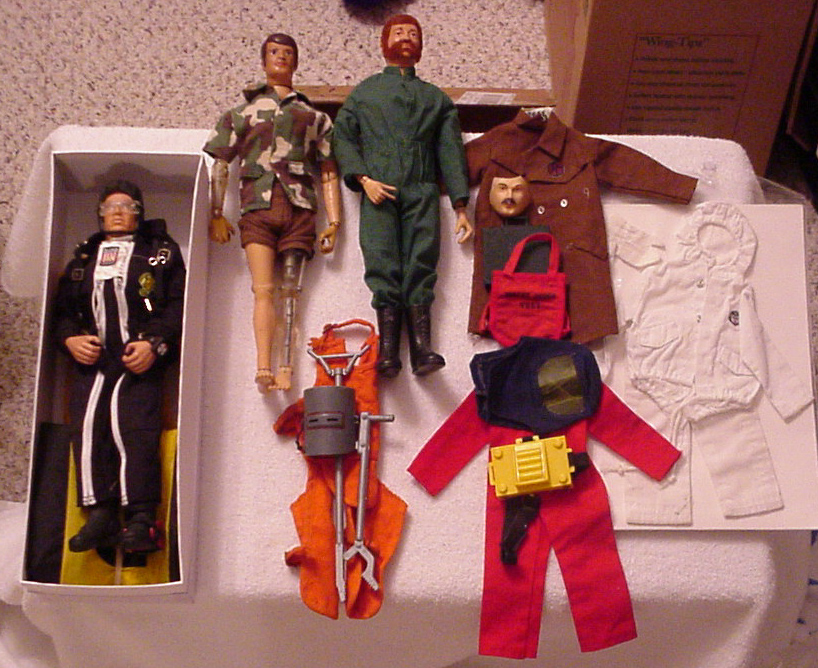 Here are the winners and their prizes
Brett Cochran - Prize 1: Near complete loose FAO Scwartz Golden Knight
Grant McKenzie - Prize 2: Mike Power Atomic Man (missing atomic eye and some fingers but otherwise complete in proper outfit)
Craig Sarton - Prize 3: Hard Hand Sea Adventurer in Dangerous Climb Jumpsuit
Dennis Lubash - Prize 4: Demolition (later Dangerous Removal) Protective suit, pincers and face mask with some marker on it
Terry Auret - Prize 5: Volcano Jumper Complete
David Howell - Prize 6: Secret Agent set incomplete.
Wayne Cobb - Prize 7: Vintage snow suit top, bottom, and gloves.
These items were going to end up on Ebay probably or hang around here for another long while. Might as well pass them on. Hope you enjoy.
Go HERE and check out the rest of the site when you get time.