About Me

Updated 10 August 2012
Here is just a little bit about myself. My name is Aaron Luck and I'm a 31 35 41 year old Joe Collector (this makes me the same age as our beloved Adventure Team) originally from Hanover County in Virginia. I have a wife (sorry Carin) Tamar, twin sons, J.D. and Andrew (who are almost 11 years old), and I work for the U.S. Army.
I am currently a Space Operations Officer working at the Joint Space Operations Center at Vandenberg Air Force Base in California. I previously served as Infantry Officer from 1996 to 2006 where I deployed twice to Iraq for Operation Iraqi Freedom. I served as an enlisted soldier from '88 to '92 and had the distinct pleasure of serving in both OPERATION JUST CAUSE and OPERATION DESERT SHIELD/DESERT STORM. Afterwards, I attended the United States Military Academy at West Point, NY and was commissioned as a Lieutenant of Infantry. I spent about a year at Fort Benning, attending the Infantry Officer Basic Course, Bradley Fighting Vehicle Course, Ranger School, Airborne School, Air Assault School, and then finally shipping out for a 3 year stint at Fort Stewart, home of the 3rd Infantry Division (MECH).
I left Fort Stewart and went back to Fort Benning where I commanded an Infantry Training Brigade basic training company. I had about 12 Drill Sergeants that worked for me and we took mostly recent high school graduates and turned them into basically trained Infantry Soldiers in 14 weeks. That is a lot of headaches. After my command, I attended the Infantry Captain's Career Course at Benning and then moved to Clarksville, TN, about an hour North of Nashville. I commanded B/2-327 IN in Northern Iraq during OPERATION IRAQI FREEDOM. After leaving command, I spent a year on the staff of the 1st Brigade, 327th Infantry Regiment (BASTOGNE) before transitioning to the Space Operations career field.
I earned my Masters of Science in Space Systems Operations from the Naval Postgraduate School in Monterey, CA and served as the Deputy Chief of Space Operations with the 25th Infantry Division in Hawaii and during their 2009 deployment to Iraq with a follow on assignment to US Army Pacific Headquarters where I worked in Space Plans and Policy.
I believe that GI Joe had a lot to do with my entering the military. As a child, I really only played with Joe and my Army toys (well, I did have a Big Wheel too). I'm really thrilled that Joe is making a comeback with kids today. I think that there is a lot of value in a toy that symbolizes such great values. Well, enough about me. Click on old Eagle Eye below and he'll take you back to something more interesting (I hope).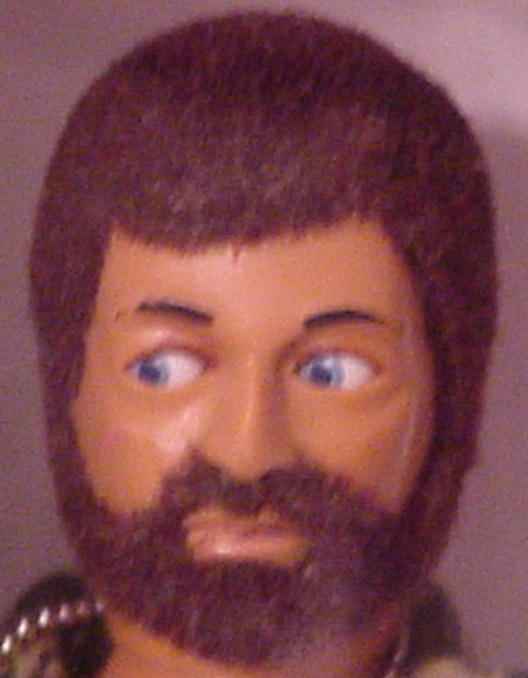 Go Back Home