First Ever
Tennessee and Kentucky Area
Joe Meet
16 March 2002 in Clarksville, TN
Today was the first ever meeting of Kentucky and Tennessee Joe heads that anyone can remember and is also most likely the beginning of another local chapter of G.I. Joe enthusiasts. We had about 10-12 folks that stayed most of the day (2 hours) and about the same number that floated in and out during the same time, most just browsing. The event took place at a bank which was nice....I didn't bring enough money and having a ATM machine downstairs was very nice. Anyway, here are some pictures of the amazing event.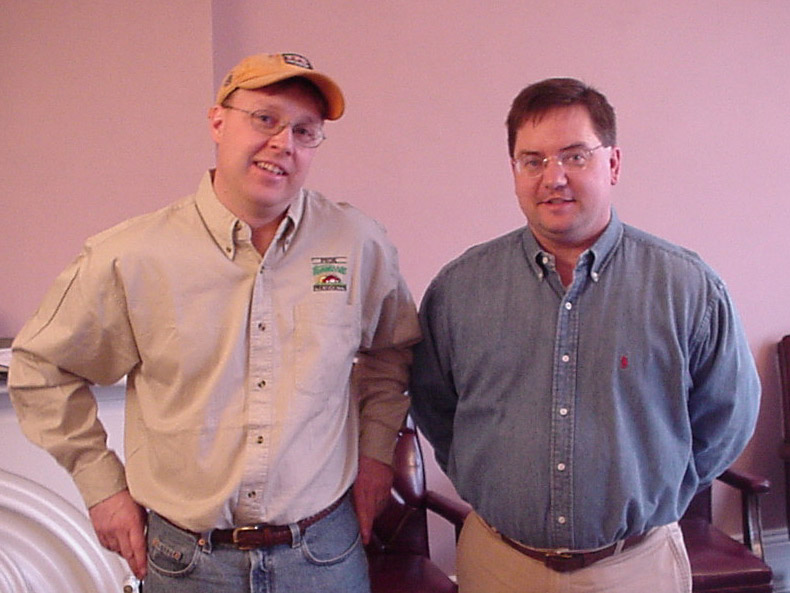 These two guys are responsible for all the fun. Paul on the left organized the event and George provided the space for us to have it.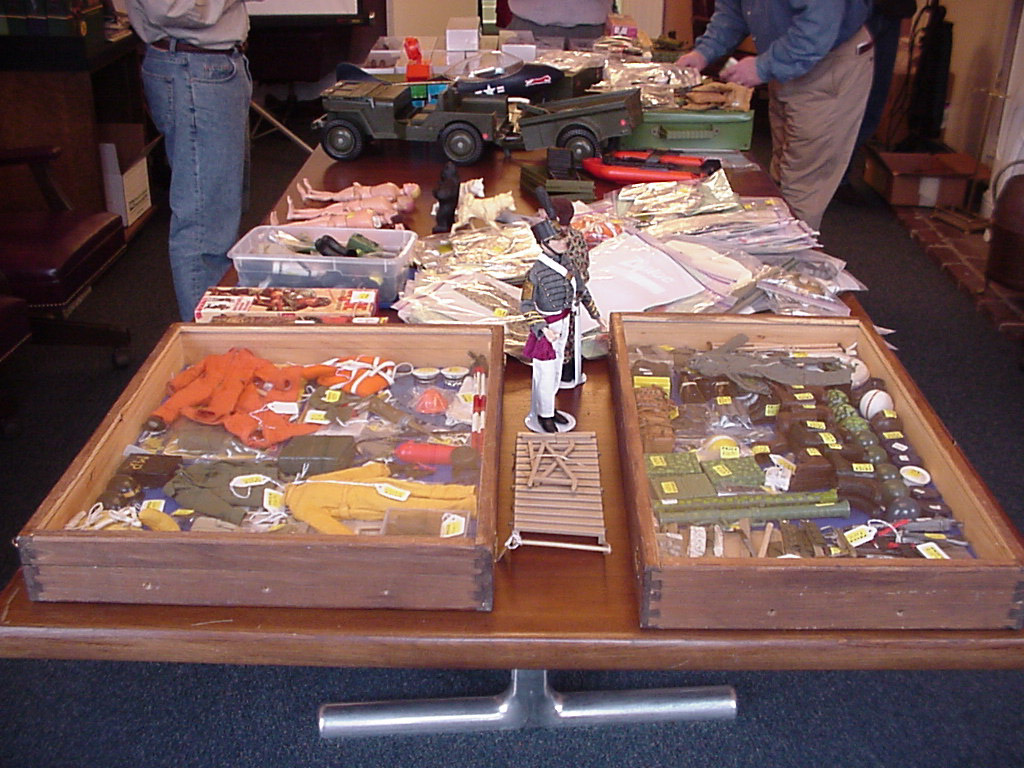 A couple pictures of the main sales table in the big room. I got there late so I had my "stuff" in a side room and didn't get much traffic (okay, I got traffic, but these other guys had a nicer set up than I did and subsequently made more money off of me than I made off of anyone).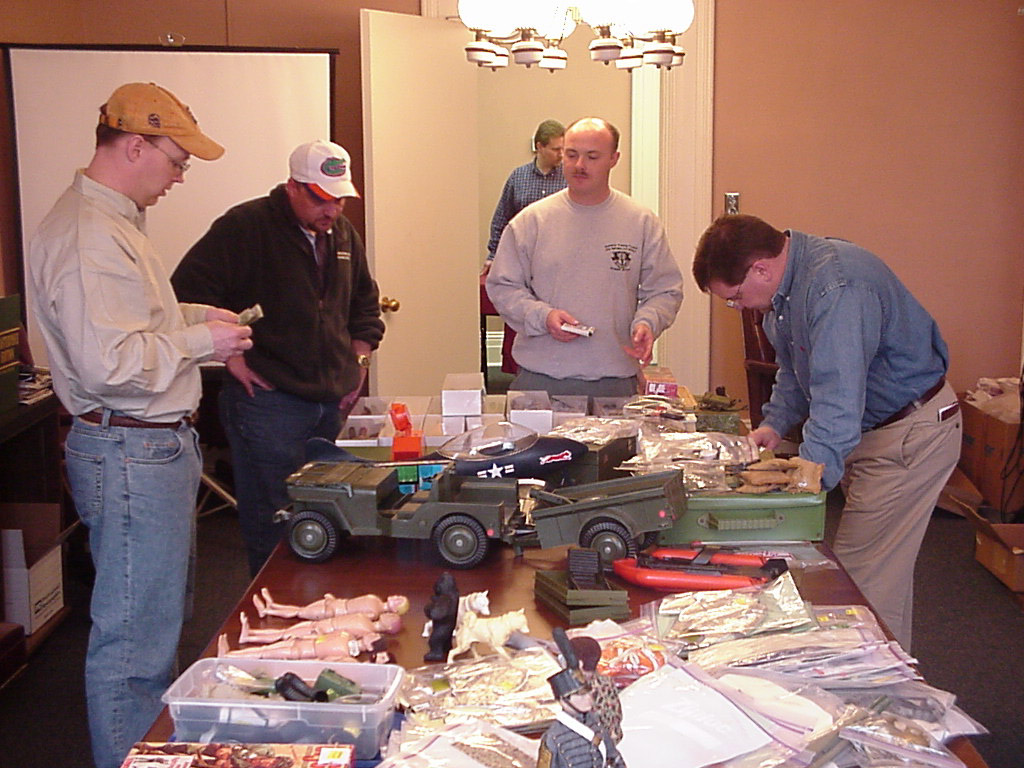 Just a few guys hanging around a bunch of Joe stuff and thinking about how much they wish they had more money.
Interested in finding out about some future Tennessee/ Kentucky Joe events. Email ME or Paul Nordstrom for more information.