Lucky Shot Scale Leather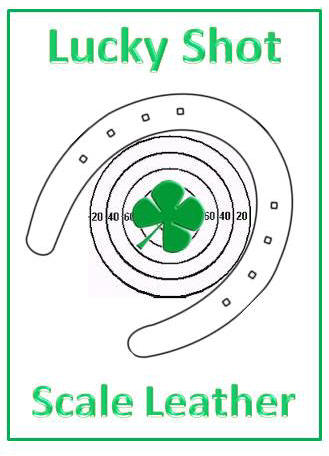 Custom 1:6 Scale Leather Goods
Visit Lucky Shot Scale Leather on Facebook
Custom leather holsters and accessories for your figures of all scales. Lucky Shot Scale Leather does not discriminate against figures based on their scale, genre, nationality, or any other factor. We do discriminate against plastic and pleather simulations and attempt to replace them whenever possible.
Please select a category for more examples of my past work and if you don't see what you're looking for, you just haven't asked yet.
More examples of my work are on the Facebook page.
I am always looking for new projects related to the hobby to do when I'm in between blowing my money on the next piece to complete something. As you may or may not know, I was recently called out by a fellow collector for having absolutely no females in my Joe Collection, so I picked up a Mademoiselle Marie and Miss Fear figure. These are great figures overall, though a little hard to get to stand up and while they came with a .45 flap holster, they had no belt. The one version that came with a shoulder holster, well it looked like a leather slipper with a strap.
So, I decided that I could probably do better than that and I bought a few materials and crafted Marie a holster. I liked it so much, I posted some pictures at the Sandbox on Facebook and someone asked me to make some for them. I did that and as I made a few, I started coming up with modifications to the initial design. Then I decided I wanted a different type of holster and then another. After posting those, a collector asked about Thompson SMG scabbards and after some research, I made a couple prototypes and got an order for a few more. Anyway, with no intention or business plan, I seem to be in business.
Here are some of the items I've created so far to give you an idea of how they look. I've got some supplies on the way to allow me to do a few more color and style options as well as some embellishments such as rivets and the like. Prices are reasonable and I'm open to trade on these items (I'll make them when you order them) or custom items if I can get enough information on what they should look like when they're done. Options are plenty. You can request leather colors, thread colors, design, weapon type, figure size, etc. Some options may be extra and some might take extra time to resource (such as if you decide you need pink leather or thread). Most of my pieces are "Adventure Team" or military tactical worthy, so browns and blacks are in-stock materials.
Place your order or ask your questions using this link or by message on the Facebook Page.
GI Joe Joseph Colton Rig
Sons of Anarchy Leather Vest
Combat Camera Rig
Mara Jade harness from Star Wars
Custom Leather Harness
Custom Leather Harness
Comic Book Nick Fury Rig
DeadPool version in Brown Leather with custom holsters and sheaths.
Custom Deadpool Figure
Custom Leather Shoulder Holster
Star Wars Bounty Hunter rig
Season One Rick Grimes leather rig
Little Dark Riding Hood Assassin Rig
Custom Holster rig for Han Solo
Custom multi-pistol harness for Sin City figure
Malcolm's Rig from Twilight
Walking Dead Michonne Style Leather Vests
Tooled Leather Swivel Holster
Walking Dead Michonne Hand-Forged steel Katana with leather sheath.
Leather Mountie Holster and Harness
Fully Custom Armored Wonder Woman. All leather!
Season 4 Rick Grimes Rig
Custom leather harness inspired by the Resident Evil movies. Metal buckles and leather parts. Handmade shotgun and sword.
Mountie Holster and Sam Brown Belt.
Another homeade shotgun. Carved the stock and receiver out of wood. The trigger and guard are metal and the barrels are stainless steel tubes.
Book of Eli inspired Machete and sheath.
Double shoulder holster inspired by "Last Man Standing"
On the left the back side of a leather corset. Right side is a leather vest variation.
Another version of a leather vest.
Fantasy style leather armor. Also shown is a stainless steel blade katana.
Leather corset style armor. This can be painted just about any color.

Large barrel pistol shoulder holster.

A few variations of shoulder holsters. The last one is painted.
A couple of felt hats that I made for a customer.
Another suit of leather armor for Miss Fear. This particular suit is soft and flexible for the top, unlike some of the other formed ones I've done. Sword is handmade from stainless steel.

Opposite side draw AT style holster.

Quick Draw gunslinger holster with bullet loops. The pistol is a custom-painted (metal paints) plastic pistol.
Custom leather harness for a customer.

A couple versions of a tactical drop holster with integrated knife sheath.
Custom Lady Jaye harness for a customer.

A few holsters. One on the right is a M1912 swivel holster.

A closer look at the swivel holster. Uses metal tabs to connect or I made this leather belt loop adapter.

Leather corset for Marie.

Drop down sawed off holster.
Custom scope pack for Magnum Power

Hand-forged sword. This was the first one I tried. Blade started out as a steel nail and I forged it into a katana style blade.
Another hand-forged blade. This is a 1900 issue British Boarding Cutlass with scabbard.

Hand-forged US Civil War Cavalry Saber

Hand-forged sword and leather scabbard.

Custom Sherriff Rick Grimes figure from the Walking Dead. I made the holster and the hat.

Custom leather H-harness and gear.

Custom made stainless steel katanas. Made to actual scale dimensions of sheet stainless steel.

Hand made felt hat and extremely large AT style shoulder holster.

Early version of fitted leather corset with paint proof of concept.
Tooled leather armor and custom katana. This can be painted and embellished as desired.
Leather vests with metal or cord accents.
Book of Eli style custom machete (stainless steel) and scabbard.
Handmade double barrel, sawed off, shotgun with working breach. Wooden carved stock and stainless steel barrels.
Mountie Sam Browne belt and holster.
Alice (Resident Evil) inspired set with custom made shotgun, harnesses, and katana.

I probably have your pistol or one like it. I can custom fit any of the holsters I make to specific pistols if I have it or one close. I have other as well. I even have some pistols I can sell with holsters. The two shotguns are hand made. The top one has a working breech swivel. The black and silver rifle is a repaired Adventure Team rifle with stainless steel replacement barrel.

A small sampling of some of the extra holsters I had lying around.
Last Man Standing style holster.
Tooled Leather Duty Belt with swivel holster. This is patterned after Rick Grime's belt and holster from AMC's "The Walking Dead" TV Show. I'll work up some accessories such as speed loader cases, and hand cuff case shortly. The "basketweave" pattern is tooled into the leather and has realistic texture. Double buckle works as well. You can see the swivel is functional also. I did get around to adding speed loader pouches and hand cuff case. All of tooled leather with metal snaps.
Resident Evil: Aftermath inspired female zombie hunter rig. Alice carried two sawed-off shotguns and a big sword, but this rig contains a custom double-barrel shotgun that I built and a vintage style machete instead. Everything attaches to the belt using straps to allow some flexibility and also for more realism.
Vintage Adventure Team style Leather holster in brown. Also comes in black.
1912 Model .45 Caliber US swivel holster. Made of all leather and hand-made metal parts. Well, I didn't make the swivel, I heavily modified a nail to make it work. The swivel works as you can see in the picture and so does the flap button.

1:6 Scale Leather Single gunslinger belt
Custom 1:6 Scale Working Gunslinger Holster - No frills, all business
Gunslinger single holster with a few frills to dress it up. Metal concho and real leather tassels with a leg strap.
1:6 Scale "Deluxe" Double Western Holster
Full leather construction with pre-fabricated nickel plated buckles and metal hardware. I also fully stitched this rig including attaching the holsters to the belt. Finally, in the back, I wove one strip of leather into the other, providing a nice decorative pattern.
Two variations of integrated knife sheath/pistol holster. Drop-down, tactical-style holster with a knife sheath integrated. They come with either a single drop down strap that the sheath is built into, of a sheath behind the holster that is suspended by two adjustable width straps for stability. Depends on your preference.

Comparison of the vertical carry pistol I made (left in red) with the stock model on the right.
Back view of same holsters.


My rig with horizontal carry

Horizontal carry off of the figure. Notice the off-hand side is adjustable.
Vertical Carry holster with ammo pouches.

Double Holster Rig

Early version Thompson Submachine Gun scabbard in synthetic leather strapped to AT Desert Jeep.

Another view of the Thompson Scabbard. Next version will be a handful of leather ones when the materials get in.
Full up production version of the Thompson Scabbard with real leather instead of synthetic. Also added "shiny" buckles to this one to make it more realistic. "Subdued" metal wasn't that popular in WW2.

Latest version upgraded with actual stitching. The lighter one is in real leather, the darker one in synthetic leather.

M1 Carbine Scabbard with Mounted Cavalry Saddle Straps and custom hooks
Quick Slide holster in brown simulated leather on left and real leather on the right.
Quick Slide Holster in black real leather.

Paddle style holster in real black leather (left hand model)
Another version of the paddle holster for right hand use and with a much better "paddle" system. I'll try working one of these up in real leather instead of the synthetic stuff soon.
Up-cycled Adventure Team Hunting Rifle. The tabs to mount slings on these are notoriously broken. I used it as an excuse to upgrade the rifle. I add metal sling mounts and a leather sling with leather sling keepers. Bottom sling keeper is fixed to the sling and adjusts the length. Top one moves freely to keep sling closed when adjusted.

Custom canteen holsters since Joe needs his hands free for action.

Leather climbing harness. Goes very nicely at the bottom of the new club infiltrator set vest. Also pairs nicely with the AT leather holster.
Custom Lone Ranger Leather Holsters
Leather Zombie Hunter Harness. This is a mix and match set of whatever you need. This particular figure has a combination of horizontal carry holster, working magazine pouches, removable shotgun holster (with custom metal barrel, sawed-sawed off shotgun), Axe sheath, canteen carrier, knife scabbard, flashlight carrier, and machete sheath. Decide what your guy needs to carry and pick whatever options you need. I custom build to your requirements.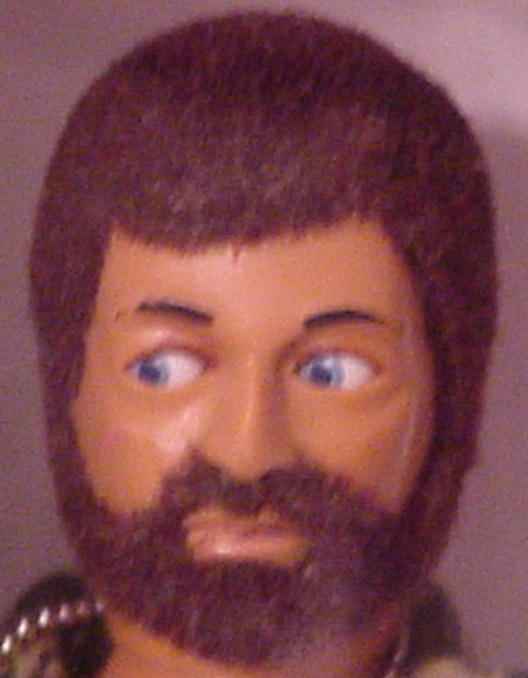 Go Back to Home